Seattle, WA
Chicago, IL
Dallas, TX & Clifton, NJ
In Seattle, our network is a mix of PCCW, Level3, NTT, XO, local peering with Comcast, Cogent, etc.
Test IP: 107.155.192.1 (Custom) or 63.223.64.1 (PCCW Only)
Speedtest.Sentris.Com (Custom)
Looking Glass (Custom)
Looking Glass (PCCW)
Our data center is located in Downtown Seattle, Washington, USA. The building is the premier telecommunications hub and carrier hotel for the Pacific Northwest. Brainbench survey ranked Seattle no. 1 for IT IQ among all US cities. Our data center building is one of the largest carrier building on the West coast of the United States and provides us with access to every major service providers in the region, like Sprint, UUNET, MFN, Level3, XO, Qwest, Congent, Global Crossing, Looking Glass, etc.
It also offers state of the art redundant electrical power and HVAC systems as well as multi layered security and CCTV systems, along with uninterruptible and back-up power, raised flooring, redundant Internet connections with 24-hour monitoring, and state-of-the-art fire suppression and environmental controls for your ultimate peace of mind. Our 387,823 square feet data center can host over 200,000 servers and is monitored by our 24x7 on-site tech staff.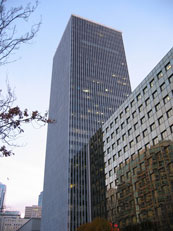 Internet Connections
On the Internet, speed is king. Slow download pages turn your users off. You get better return from your advertising investment when your pages download fast. According to Boardwatch magizine, most of the Internet's traffic is carried by a few major backbone providers such as UUNET (MCI Worldcom), Sprint, AT&T, ...etc. To ensure our hosted web pages get to users fast, our data center is directly linked to these Internet backbones.
Most users can reach Sentris data center via a single backbone which avoids the common network problem: traffic jam at the backbone intersections.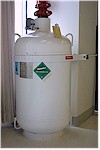 Network Operations
Our Network Operations Center is staffed 24x7 by Unix Systems Administrators, Microsoft Certified Systems Engineers, hardware experts, network engineers, programmers, and applications specialists. Our engineers monitor more than 900 servers, routers, switches and fiber-optic connections within the primary of our Network Operations Center located just inside our SDC in Seattle, Washington.
We have spent 2 years developing custom made monitoring and control software which will alert our NOC engineers by cellular phone, 2-way pager and email whenever a problem is detected by the auto-scripts. Often, a problem with the Server is corrected within minutes, if not seconds, from the time it occurred. Our proprietary software monitors the following ports and automatically restarts each service if it is not detected within 10 seconds: web traffic (port 80), POP3 email (port 110), outgoing email (port 25), telnet (port 23), ftp (port 21), secure server (port 443), real audio (port 8080 and port 7777), and other vital connectivity ports. Every 10 seconds our engineers get print-outs of any ports that did not respond and that could not be restarted automatically. We have taken every step possible to ensure continued and uninterrupted operation of our servers: multi-homed single-mode fiber Gbits connections to diverse backbone providers, diesel-powered generators, redundant UPS systems, and on-hand inventory of hard drives, memory chips, network cards, motherboards, power supplies, processors, RAM and other hardware components. You can rest assured that your server is being watched by the best of the best 24 hours a day.
In Chicago, IL, our network is a mix of InterNAP, Level3, Cogent and Midwest peering.
Test IP: 23.226.213.1 (Custom)
Speedtest2.Sentris.Com
(limited to 10Mbps) Custom
Looking Glass
Custom

DATA CENTER
- 40,000 sq.f. of space
- Security & video surveillance
- Uninterruptible Power Supply
- Automated power failover systems
- Diesel generator backup

SECURITY
- 24/7 Monitoring through motion sensing surveillance
- Controlled access
- Employees screening
POWER
- Diesel backup generators
- Power run seamlessly through UPS
- Active monitoring and testing
ENVIRONMENT
- N+1 air conditioning
- Monitored air quality
- Temperature & Humidity at 70(°F)/50%
NETWORK
- ARIN Member AS19194
- Fully-redundant, HA managed network
- Juniper managed
- IPv6 ready
- Multiple Peers
MANAGEMENT
- Remote Power Reboots
- KVM over IP
- Low cost prepaid plans $59/hour Remote Hands. Billing at 30 min increments
CONNECTIVITY
- InterNAP
- Level 3
- Cogent
- Hurricane Electric
- Retn.net
- Midwest Peering
- Layer 2 Transport on demand
At our Dallas datacenter, all cooling equipment is independently dual-powered, including chillers, ventilating and air-conditioning (HVAC) systems for complete climate control. The fault-tolerant site infrastructure features electrical power storage and distribution facilities with expected availability of 99.995%.

We utilize a state-of-the-art, fully redundant data center located in the heart of Texas.
- 100% Network SLA
- 80Gbps of multihomed network capacity
- SSAE 16 SOC-1 Type II compliant
- Redundant A, B, C and D power backup available via four 750 KVA UPS
- Three 1.5 MW Cummins generators with load bank for testing
In Clifton, NJ, our network is a mix of XO, AboveNet, and Cogent. The data center is SSAE 16 Tier 3 certified with 6 generators on site.
Test IP: 107.155.200.1 (Custom)